New Ford Bronco & Bronco Sports for Sale
Meet the new Ford Bronco at Route 23 Auto Mall
The Ford Bronco is serving notice to the folks at Jeep Wrangler that it can handle off-road challenges while still displaying civilized manners when it's back on paved surfaces. It has the kind of enormous configurability that you're looking for and it has already been named a winner of the Car and Driver "10 Best Trucks and SUVs" award.
Performance Matters to this SUV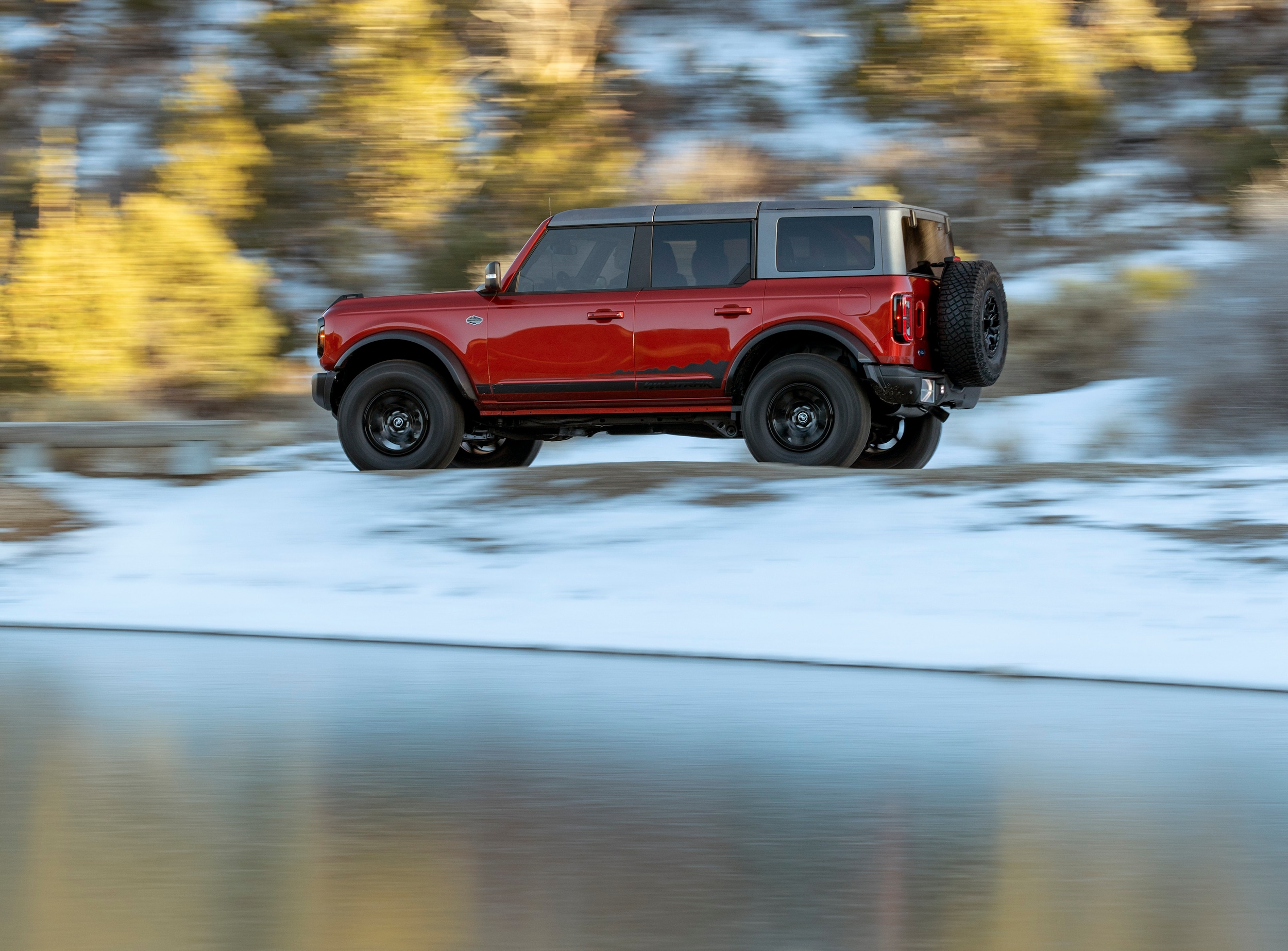 Engines and performance in the Ford Bronco
The 2023 Ford Bronco offers a standard 2.3-liter turbocharged four-cylinder engine that's good for 300 horsepower, or you can go with the optional 2.7-liter twin-turbo V6 that delivers 330 horsepower. You can get a 7-speed manual transmission with the four-cylinder. Every Ford Bronco you can buy sends power to all four wheels and its independent front suspension is more sophisticated than the front stick axle from Jeep.
p> Options worth considering include 35-inch mud-terrain tires, a sway-bar disconnect feature and electronic locking front and rear differentials. Towing capacity is 3,500 pounds, just like the Jeep Wrangler.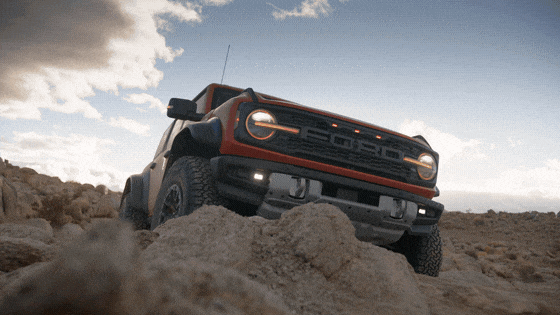 Interior options
In addition to the choice of two or four doors along with soft tops or hard tops and removable body panels, the Ford Bronco offers the same open-air possibilities that make the Jeep Wrangler such a favorite in the great outdoors. The Ford Bronco has a rack built into the top of its dashboard where you can store smartphones and GoPro cameras to be mounted there. It also has frameless doors that are easy to remove.
All HOSS - All Roads
HOSS stands for High-Performance Off-Road Stability Suspension. When you finance a new Ford Bronco SUV, you gain access to four available HOSS systems.
With HOSS under your command, your next Wayne, NJ. excursion will reach greater heights.

Hoss 1.0
HOSS 1.0 - Available on our Bronco Base, Outer Banks™, Big Bend™, and Black diamond™ models. It offers features such as a twin forged alloy A-arms with long-travel coil-over springs, and our HOSS-tuned heavy-duty dampers in front and back.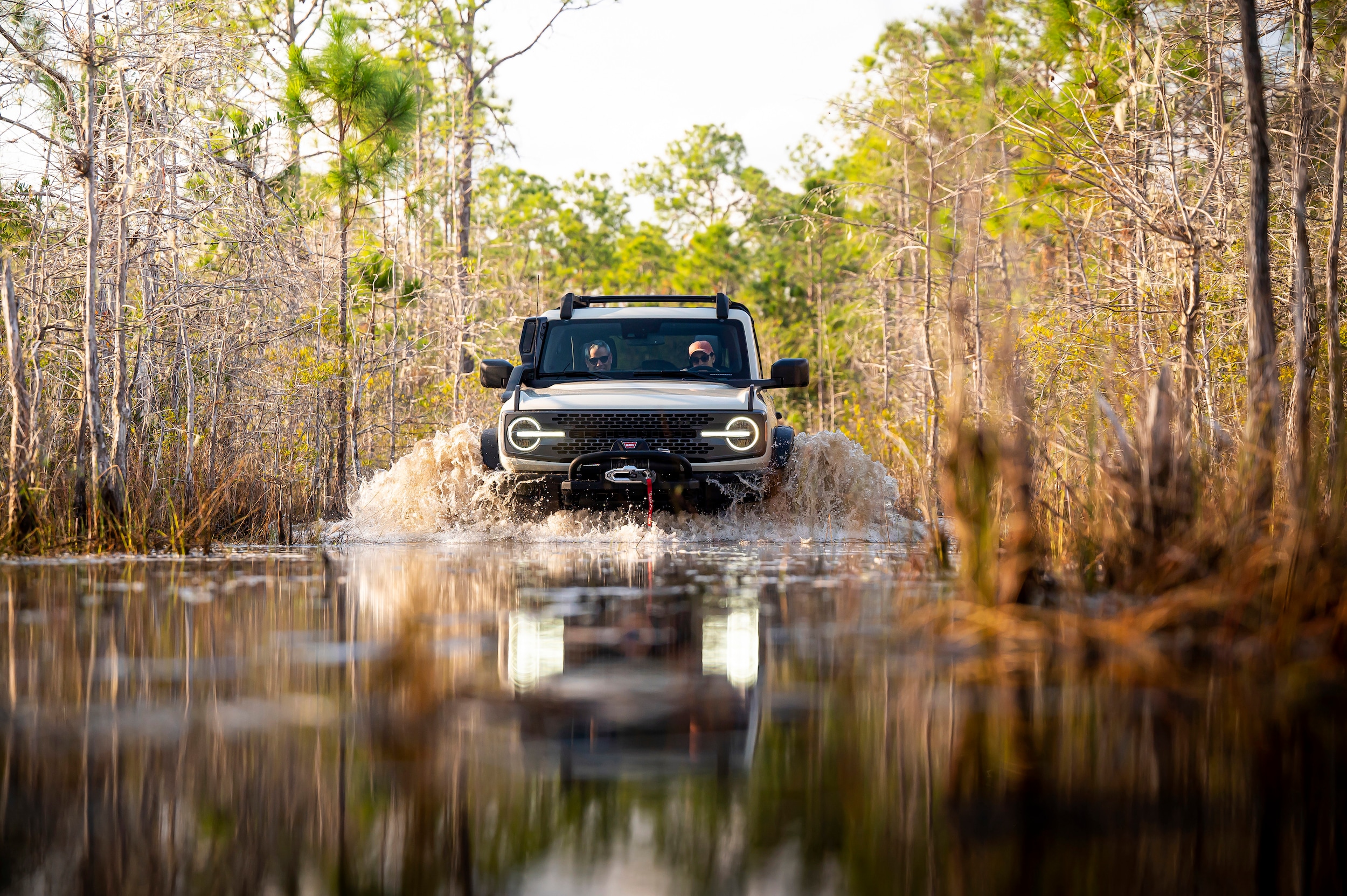 Hoss 2.0
HOSS 2.0 - Available on our Badlands™, Wildtrak™, Everglads™, or models equipped with a Sasquatch™ Package. It offers features such as twin forged alloy A-arms with long-travel HOSS-tuned Bilstein™ Position-Sensitive Dampers with end-stop control and independent front suspension.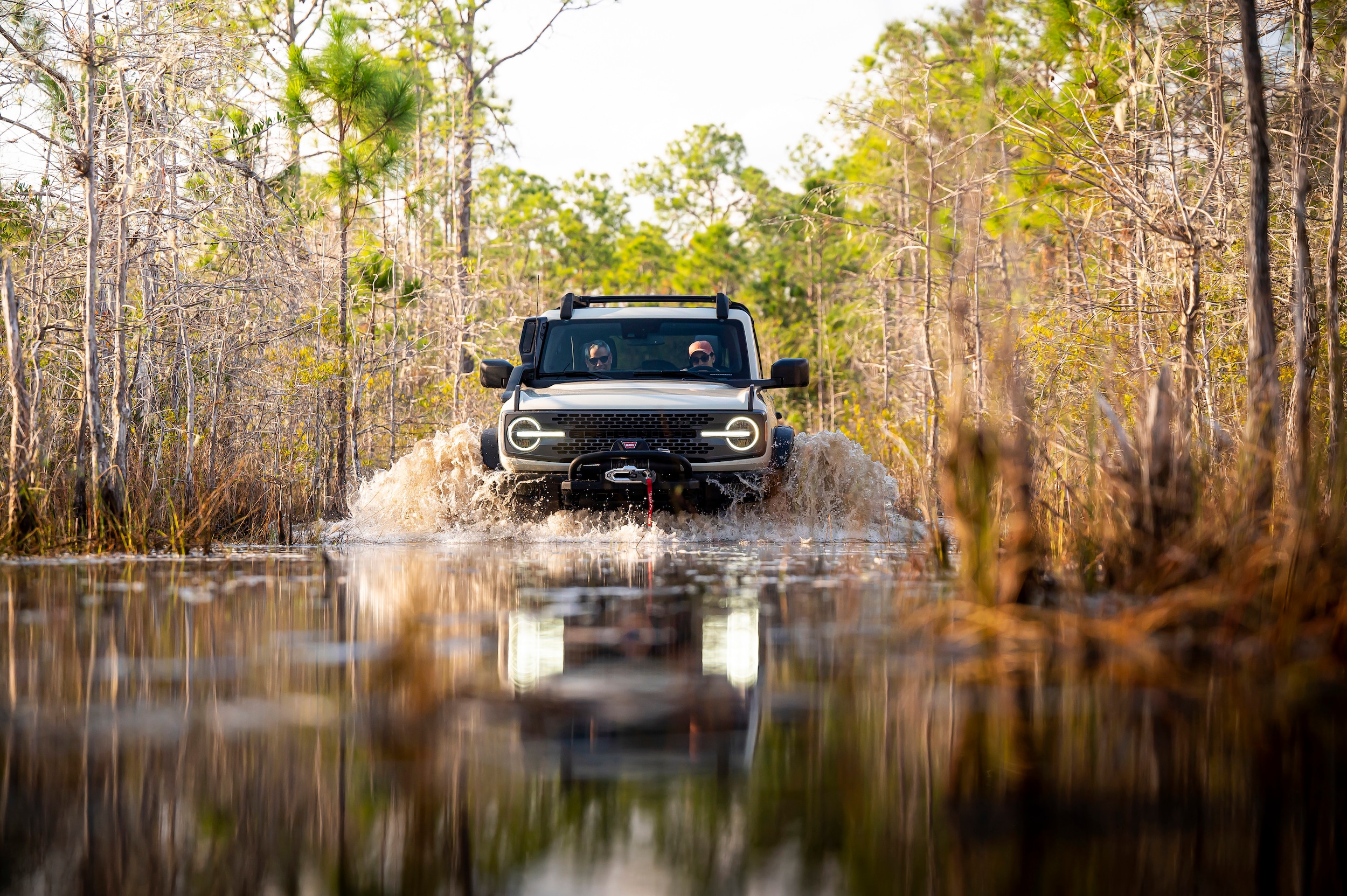 Hoss 3.0
HOSS3.0 - Available on our Wildtrak models. It offers features such as FOX™ Live Valve 3.1 Internal Bypass Semi-Active Dampers, and front steel bash plates.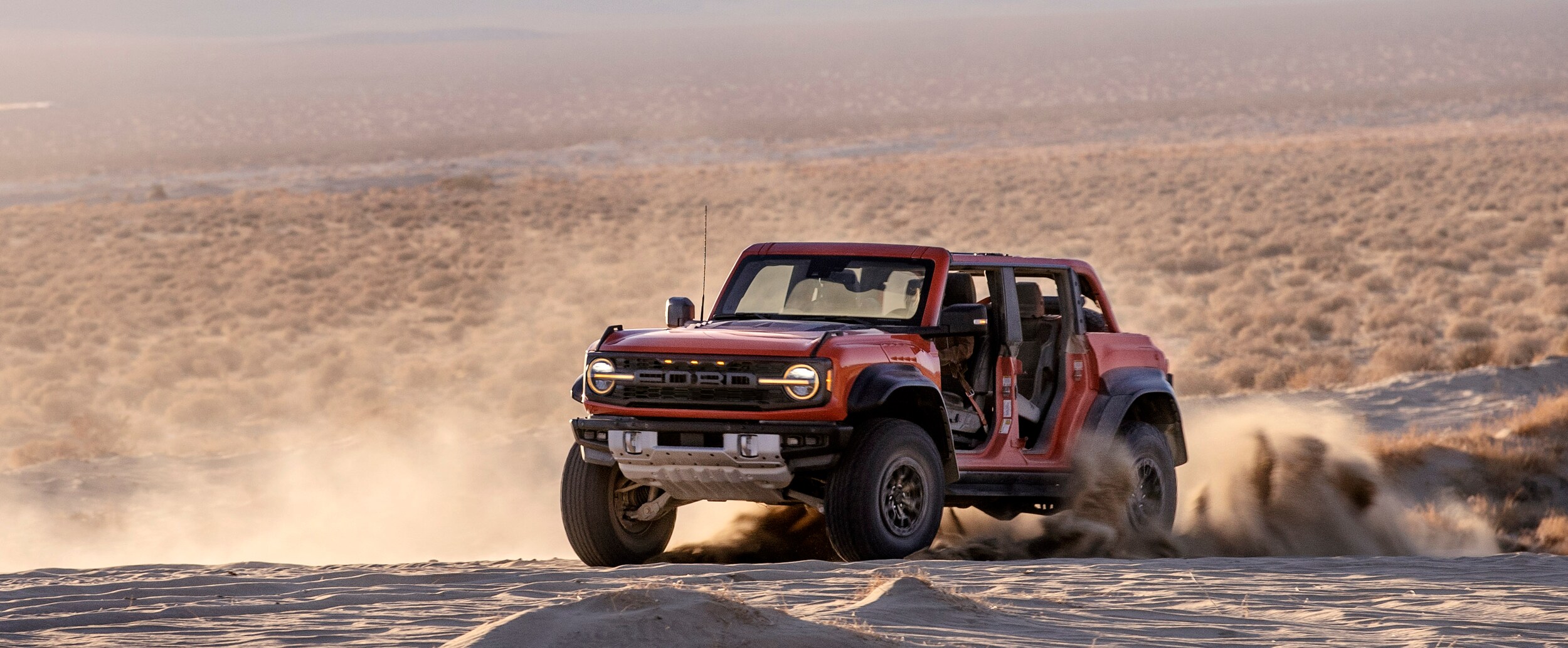 Hoss 4.0
Raptor HOSS 4.0 - Available on our Raptor models. It offers features such as FOX 3.1 Internal Bypass Dampers, and integrated front reservoirs.
Meet the new Ford Bronco Sport at Route 23 Auto Mall
The Ford Bronco Sport is a compact SUV that's taken off like a rocket. It gives you plenty of zoom from the optional turbo-four-cylinder and you'll handle trails and dry riverbeds with absolute fearlessness. If your life includes commutes in the city during the week and you go off the grid on the weekends, few SUVs can handle both assignments as well as the Ford Bronco Sport.
Interior possibilities
The Ford Bronco Sport gives you a remarkable amouny of space and several helpful innovations. The roof line rises in the rear to give you additional headroom and enough cargo volume for two mountain bikes. The cargo hold can be outfitted with a slide-out table that doubles as a workspace, plus there's rubberized flooring and upholstery that you'll find easy to clean.
 Fuel economy in the Ford Bronco Sport
The three-cylinder Bronco Sport is rated by the EPA at 25 MPG in the city and 28 MPG on highways around Franklin Lakes and Wayne, NJ. If you get the more powerful four-cylinder model, those numbers drop just a little to 21 MPG in the city and 26 MPG on the highway. The editors at Car and Driver tested the smaller engine and found that it gave them 33 MPG on the highway.