The Best Way for Customers in Wayne, NJ to Find Our Ford Dealership
Have you been experiencing recent thoughts about what it'd be like to drive your family to the Willowbrook Mall in the newest Ford Explorer? Then maybe it's time to turn those thoughts into action with a visit to Route 23 Auto Mall in Butler. With one 15-minute drive, you can be face-to-face with an entire showroom devoted to the Ford lineup of cars, SUVs, and trucks - one of which could be perfect for you and your passengers!
Accompanying our selection of new, used and commercial vehicles comes a useful finance center and dependable service and parts centers. You and your family will be quick to get on a first name basis with us if you decide to invest in a Ford Expedition or Ford Fusion. We'll support your needs from the moment you arrive from Wayne to the return visits you make for routine maintenance appointments for your Ford F-150 truck.
We want to get to know you, your preferences, your price range, and most of all, which Ford vehicle you believe will make your life easier and more fun. If you're not sure which model would be best, we will help you find it! Pick a day to drive over to our 1301 Route 23 location. During weekdays our dealership stays open until 9 p.m., which helps accommodate diverse customer schedules.
Here's the route you take to find us:
Starting in Wayne, turn left on Newark Pompton Turnpike.
Turn right onto Packanack Lake Road.
Turn left onto NJ-23 N/US-202 N highway.
Continue onto NJ-23 N highway toward Butler, NJ.
Take a slight right toward NJ-23 S highway.
Use right lane to make a left turn onto NJ-23 S.
Make two right turns and Route 23 Auto Mall will be on the left.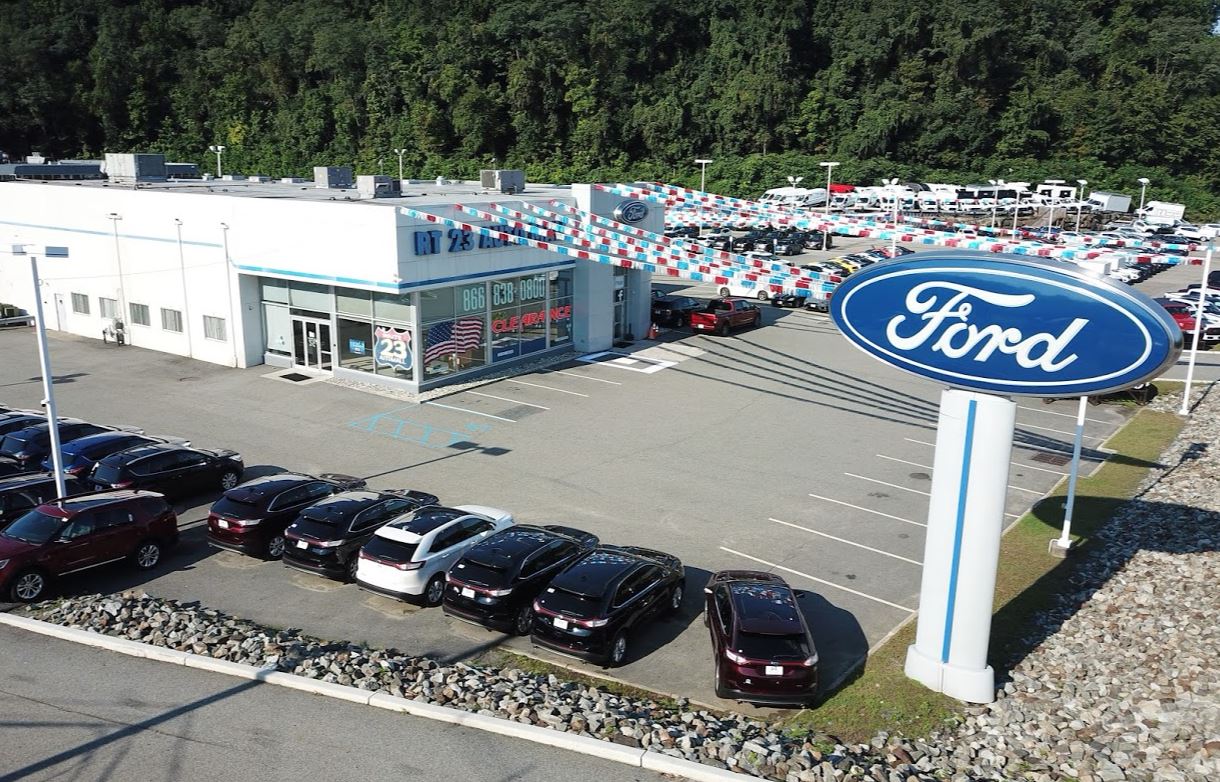 Schedule A Test Drive Today!
* Indicates a required field