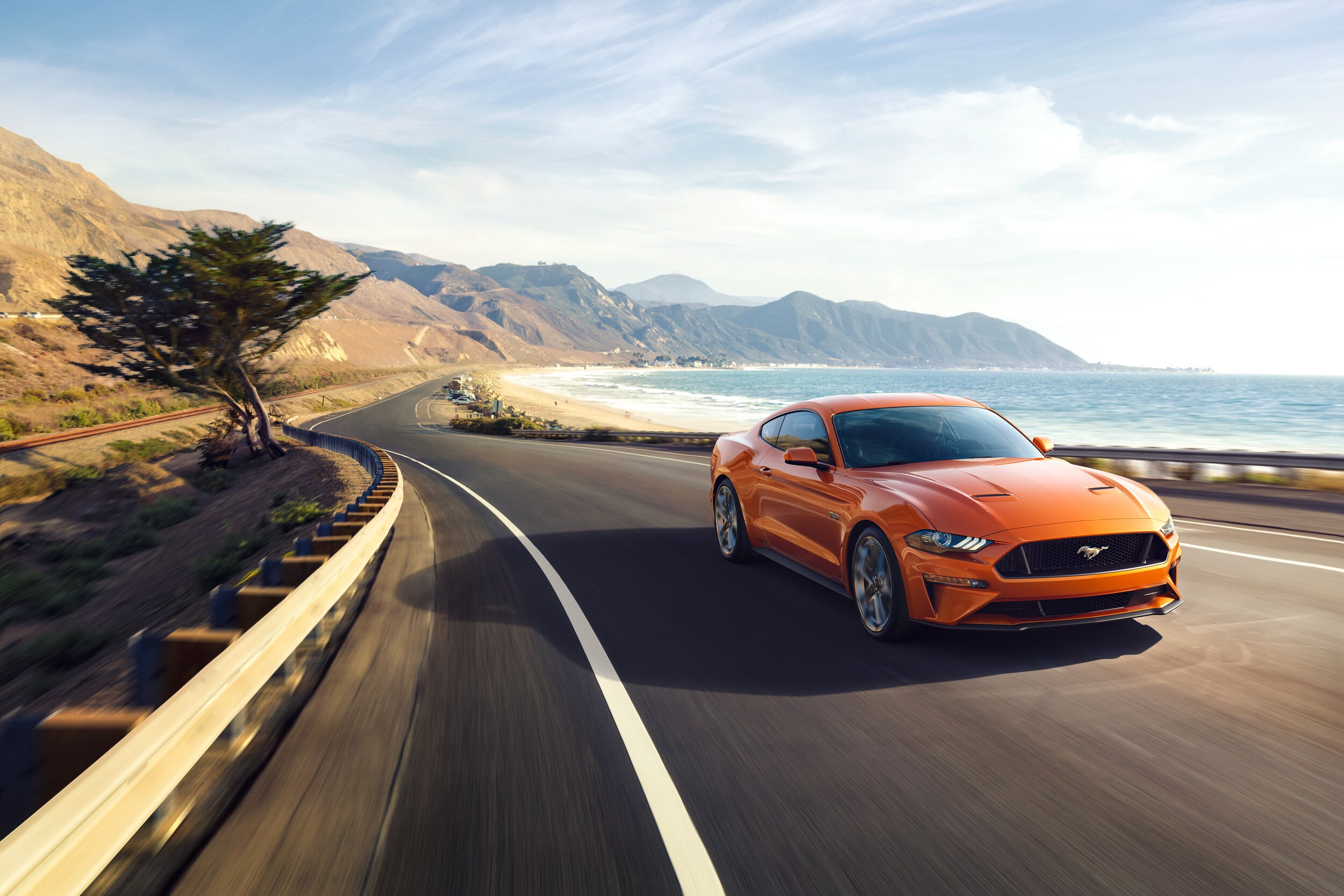 ​Taking to the roads behind the wheel of an iconic car like the 2019 Ford Mustang is a unique experience that offers exceptional power, comfort, and handling in a stylish package that is sure to appeal to a wide variety of drivers. Exciting, affordable, and ready to hit the ground running, the Mustang is a powerful car that doesn't shy away from daily driving duty. Better yet, you can save when you sign a Ford Mustang lease.
Why Lease a New Ford Mustang?
Leasing a new Ford Mustang is an excellent way to take advantage of this classic car's strength and style, save on monthly payments, and stay on top of the latest updates to the Mustang lineup.
Here are a few of the top reasons to sign a Ford Mustang lease at Route 23 Auto Mall:
Lower monthly payments: Leasing a Ford Mustang typically costs less per month than financing, so you can drive a better car for less and get the most out of every moment that you spend behind the wheel.
Keep up with tech and safety: Ford Mustang lease terms generally last a few years, meaning that you can drive a brand-new Mustang model every few years and stay up to date with the latest technology and safety upgrades.
No trade-in hassles: When your Ford Mustang lease ends, all you need to do is bring your Mustang back to us and start anew with another brand-new model. It's a simple, low-stress way to transition into getting a new car.
Ready to explore our Ford Mustang lease offers? Check out our lease specials today to see what kinds of exciting deals we have available at our dealership.
Visit our dealership to learn more about our lease incentives, explore our Ford Mustang inventory, and go for a test drive. We hope to see you soon!