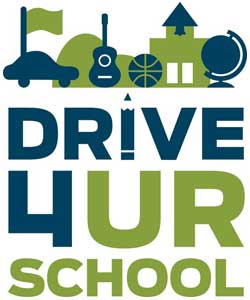 Route 23 Ford is pleased to announce that their most recent Drive 4 UR School fundraiser earned $4340, which they donated to Pompton Lakes High School.
For every valid test drive taken throughout the event on Friday June 16, the Drive 4 UR School program gave $30 to the high school. We want to thank all community residents who test drove one of the vehicles being demoed.
"We're so grateful to everyone from the community who came out to our Drive 4 UR School event," says Scott Barna, President at Route 23 Ford.
"It's a really good sign when so many people come together to help a local high school further the education of our youth."
Please check back to see when our next Drive 4 UR School fundraiser will be and which high school it will benefit.